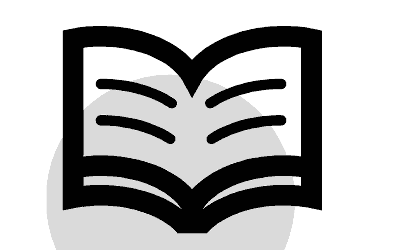 This book is intended for both mechanical and electronics engineers (researchers and graduate students) who wish to get some training in smart electronics devices embedded in mechanical systems. The book is partly a textbook and partly a monograph. It is a textbook as it provides a focused interdisciplinary experience for undergraduates that encompass important elements from traditional courses as well as contemporary developments in Mechtronics. It is simultaneously a monograph because it presents several new results and ideas and further developments and explanation of existing algorithms which are brought together and published in the book for the first time.
Chapter 1. A Mechatronic Perspective on Robotic Arms and End-Effectors
By Pinhas Ben-Tzvi and Paul Moubarak
Chapter 2. A Torque Cancelling System for Quick-Motion Robots
By Daigoro Isobe
Chapter 3. Locomotion Control for Legged Robot by Virtual Contact Impedance Method
By Fumiaki Takemori
Chapter 4. Development of a Simulation Environment Applied to the Study of Fault-Tolerant Control Systems in Robotic Manipulators. Theoretical and Practical Comparisons
By Claudio Urrea and John Kern
Chapter 5. Kinematic Task Space Control Scheme for 3DOF Pneumatic Parallel Robot
By Luis Hernández, Eduardo Izaguirre, Ernesto Rubio, Orlando Urquijo and Jorge Guerra
Chapter 6. Blind Source Separation Based Classification Scheme for Myoelectric Prosthesis Hand
By Ganesh R. Naik and Dinesh Kumar
Chapter 7. Feedback Control and Time-Optimal Control about Overhead Crane by Visual Servo and These Combination Control
By Yasuo Yoshida
Chapter 8. Intelligent Methods for Condition Diagnosis of Plant Machinery
By Huaqing Wang and Peng Chen
Chapter 9. Methodology for Reusing Real-time HiL Simulation Models in the Commissioning and Operation Phase of Industrial Production Plants
By Sebastian Kain, Frank Schiller and Sven Dominka
Chapter 10. Hybrid Planning for Self-Optimization in Railbound Mechatronic Systems
By Philipp Adelt, Natalia Esau, Christian Hölscher, Bernd Kleinjohann, Lisa Kleinjohann, Martin Krüger and Detmar Zimmer
Chapter 11. An Evidence Accrual Data Fusion Technique for Situational Assessment
By Stephen C. Stubberud and Kathleen A. Kramer
Chapter 12. Intelligent Mechatronic System for Automatically Evaluating the Training of the Laparoscopic Surgeon
By Minor A., Lorias D., Ortiz Simon and Escamirosa F.
Chapter 13. Reliability of Authenticated Key Establishment Protocols in a Complex Sensor System
By Kalvinder Singh and Vallipuram Muthukkumarasamy