The parts warehouse usually we associate with large halls full of high racks along which forklifts or robots drive. Depending on the complexity of the structure, the use of mechatronic systems, parts warehouse are more or less complicated. Dustin Dobransky built his own warehouse system in microscale compared to industry solutions.
On the Dustin Dobransky's youtube channel we can find his first smart parts organizer built in 2015. It was a system which include LEDs and Arduino hooked over bluetooth to a Windows Phone app. It allowed to find different parts using voice. The system used the voice recognition to determine the part he was looking for just by lighting up the red diode below the bin filled with item you he was looking for. Recently, Dustin unveiled his upgraded mechatronic 'deskwarehouse'. He called it FindyBot 3000 - a voice controlled organizer.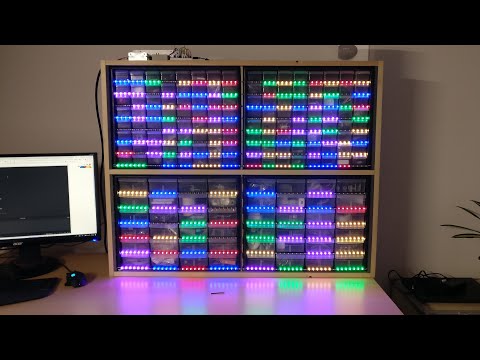 The "will be useful" parts problem is known to all mechatronics, electronics and mechanics specialists. Dustin saw this problem as well:
As any maker can attest, over the years, one collects a lot of parts. Perhaps it all started with a few resistors and LEDs, a breadboard, and an Arduino. But soon there were motors and motor drivers, IR rangefinders and tactile switches. Accelerometers, microphones, heatshrink tubes, potentiometers, relays, hookup wire, all those things salvaged from that printer you took apart... and the list goes on.
Now, organizing such a collection of goodies is no easy task. Some may have turned to baggies, for others, boxes. And then there were those who filled shelves with boxes, filled with baggies, filled with parts. All intricately labelled, yet still so cumbersome to manage.
The new version of his mechatronic project is an Internet-of-Things organizer, designed for hands-free searching and intuitive voice-controlled management of parts. The technologies he used are:

Google Home - Google Assistant, which is really doing all the work.
IFTTT - If-this-then-that, which is used to connect Google Home with Particle Photon.
Particle Photon - A WiFi capable microcontroller, which drives the LED display on the organizer.
Azure Function - A piece of code that runs in the cloud. This does all the heavy lifting in terms of processing text, building SQL queries.
SQL Database - Keeps track of all the parts: names, quantities, locations, search tags, dates, etc.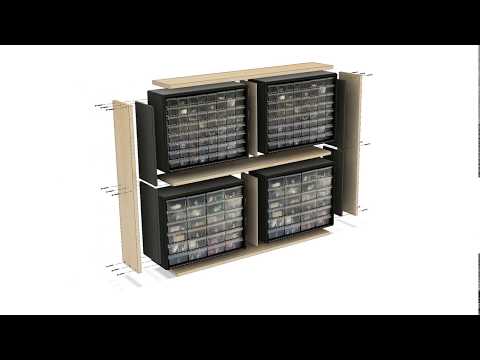 FindyBot3000 bundles the four individual organizer boxes in a slim wooden frame, sandwiched between slices of foam pad. The foam pads offer an aesthetically pleasing way of concealing all the wiring for the LED strips. Fusion 360 was used to design the CAD model and drawings for FindyBot3000. If you would like to build one too, Dustin shared instructions
here
. Dustin said, that there's a lot more that can be done. This mechatronic project looks great right now and we look forward to further improvements.