Mechatronics engineering at the Saint Louis University - Philippines
5TH Floor Otto Hahn Building,
Saint Louis University,
A. Bonifacio Street, Baguio City, Philippines 2600
​Tel: (074) 443-2001 loc 243
School of Engineering and Architecture

Bachelor of Science in Mechatronics Engineering
The Bachelor of Science in Mechatronics Engineering (BSMecE) is a five-year program that provides a multidisciplinary segment of the engineering field. It combines electrical engineering, computer engineering, mechanical engineering, and control engineering.
Mechatronics engineers typically act as the link between technicians and engineers, and work from conception of a project to the completion of the project. They also assist with design, development, and testing of electrical or electronic equipment. When mechanical equipment includes electrical or electronics components, mechatronics engineers also design, develop, and test that machinery.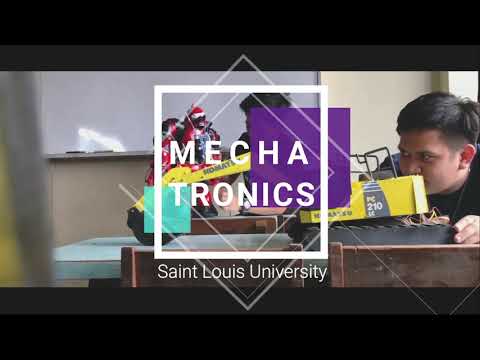 Mission - Vision
The department envisions to be a center of excellence for Mechanical and Mechatronics Engineering that provide quality education to students making them highly competitive and morally responsible in the practice of their profession.
Read more Saint Louis University - Mechatronics.