The industrial robot Quattro s650H Adept Technology is a high performance robot with a parallel structure, mainly used in high speed applications in packaging, manufacturing and assembly - the device obtains the speed up to 10m/s and the acceleration up to 150m/s2.
The Adept Quattro robot features a patented four-arm design, advanced control algorithms and large work envelope, that makes the Adept Quattro an ideal overhead-mount robot for smooth motion and high-throughput applications.
The main use of robotic applications are packaging, manufacturing, assembly and material handling, especially using vision systems. Some assistive devices and the servo drive controller are integrated into the basic version of the Quattro robot S650. In this way, complex cable connections are reduced. This solution allows a very easy and quick way of integrating the work of the production line. The robot is designed for ceiling mounting - over the workspace. A work envelope is a cylinder with a diameter of 1300 mm and of Z stroke 215/500 mm. Max payload is rated 6.0kg and 2.0kg.
The unique four-arm design is available with a smart controller CX, an image processing system, Adept-Sight (also with the colour-sensing), an Ethernet interface and the digital inputs and outputs. Software Adept Desktop is a part of the standard version of the system. Using this programme, the robot and image processing system can be programmed at the same display.
Temperature sensors are integrated to prevent damages of servo motors. Diagnostic display on a robot enables faster troubleshooting.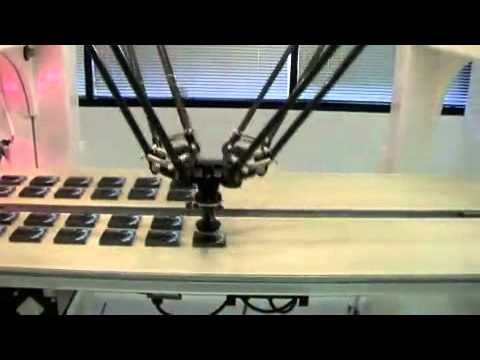 High-speed applications in packaging, manufacturing, assembly - slow motion: