Mechatronics engineering at the University of Adelaide - Australia
North Terrace,
Adelaide, 5000,
Australia
Phone: (08) 8303 4455
The Master of Engineering (Mechatronic) program is a 24 unit program, suitable for engineering graduates with Honours who wish to pursue further studies, as well as engineers with relevant work experience (up to 12 additional units of enabling courses may be required depending on the exact nature of the applicants qualifications - this may extend study by one semester). The program includes 9 units of core courses designed to provide generic skills in statistics, numerical analysis and project management, which are applicable across all fields of engineering. The remaining 15 units are discipline specific courses that provide additional technical material at a level beyond that of a first engineering degree. Depending on which of the latter courses are selected, candidates will be able to either explore a sub-discipline at some depth or acquire further knowledge across a broad front.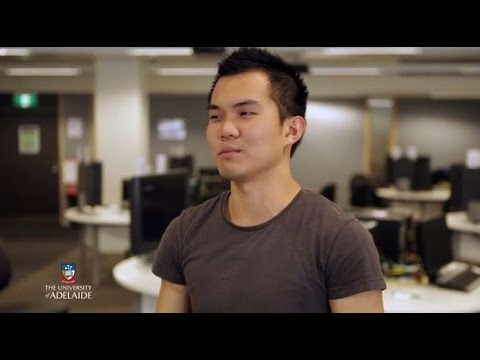 What will you do?
Our Master of Engineering (Mechatronic) comprises a foundation year and an advanced studies year. You will:

take advanced courses in mechanical engineering and programming
gain hands-on mechatronic experience through small-group projects
pursue specialist topics according to your interests and career goals
build communication and project management skills
undertake a significant research project.

Where could it take you? You might design and optimise micro-machines, craft the next generation of cameras or help build underwater exploration vehicles. You could maintain a fully automated robotic assembly line. Perhaps you'll develop cutting-edge defence or medical technologies.
More info: The University of Adelaide - Mechatronics