Mechatronics engineering at Swinburne University of Technology - Australia
Course Description:
This program information is provided for prospective students. Current students, please refer to your program planner and Unit Search. Program planners are available on the faculty website under Information for Current Students.
Robots are computer-controlled mechatronic devices, which have been used to assist humans in various tasks. While the majority of robots have been used in manufacturing, a recent trend has seen robots used in a variety of applications including space and underwater exploration, medicine and a wide range of service industries. The discipline of robotics embraces the design and operation of these devices and their integration with other systems in the work environment.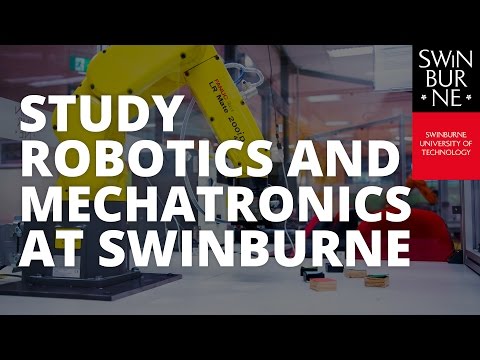 Mechatronics Engineering integrates three traditional engineering disciplines – Mechanical, Electronics and Software. Mechatronic engineers design and develop diverse systems used in a range of industries including manufacturing, medicine and the service industries. Examples of mechatronic systems include aircraft, whitegoods, automobiles, automated plant and robots.
This course produces students who can use their multidisciplinary skills to meet growing demand from an industry that is pushing the limits of technology by exploiting the growing convergence of these fields.
Swinburne also offers double degrees in Bachelor of Engineering (Robotics and Mechatronics)/Bachelor of Science (Computer Science and Software Engineering) and Bachelor of Engineering (Robotics and Mechatronics)/Bachelor of Commerce.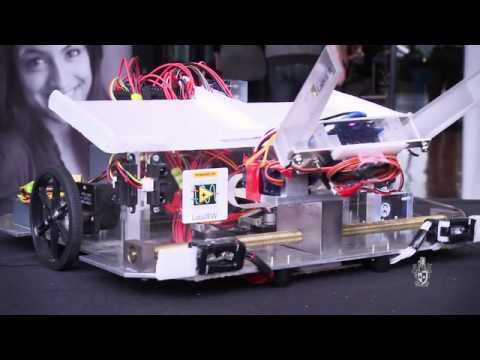 Our robotics and mechatronics courses offer you the ability to integrate three areas of study: mechanical engineering, electronics and software.
Learn robotics and join the revolution in technological advancements, like automated assembly plants and driverless vehicles. You'll gain the skills to design and develop systems in a wide variety of industries, including manufacturing and medicine.
The future of our economic success will be fuelled by mechanics and robotics. Our courses will teach you how to become an integral part of that future.
Read more - Swinburne University of Technology - Robotics and Mechatronics