An automated car parking system is a mechatronic system designed to transport and park cars automatically. The first semi-automated parking system was used in Paris, France in 1905 at the Garage Rue de Ponthieu (the car was transported to selected level using an internal elevator and the vehicle was parked by attendants). An automated storage and retrieval system for cars is a solution to cities' parking problems, such as the space wasting in a multi-story parking.
The automated car parking systems are also known as automated/robotic parking garages, automated vehicle storage & retrieval systems, or multi-tiered car parking systems.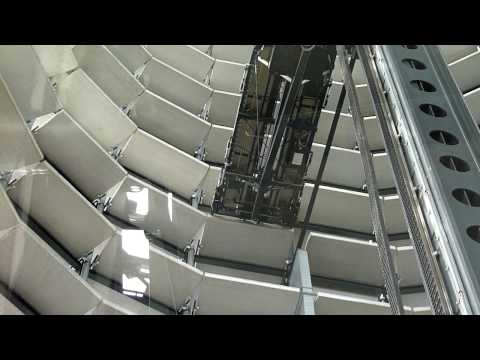 Pull into the entry and exit room, take ticket and exit the garage - those steps are all a driver needs to do when parking a car in an automated parking system. After that, the system takes over. Scanners and sensors determine everything is safe, than the vehicle is automatically centered into position. The pallet holding a car is transported onto the storage and retrieval unit. Simultaneously, an empty pallet is placed into the entry and exit room allowing the system to process multiple cars in the same time. The vehicle is delivered to nearest available place. The retrieval process is initiated after insterting the ticket. The system identifies the correct pallet, and the vehicle is delivered into the entry and exit room. The driver receives the car in 90~120 seconds. Drivers and passengers are safe, because they don't have to walk through the parking and an accidental scrapes and dents are eliminated. Demonstration of MP System's advanced automatic parking system: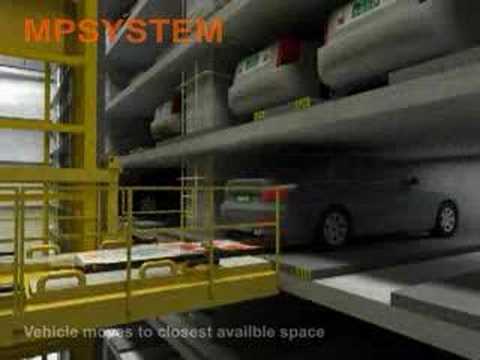 The other important advantage of the automated parking system is reducing the consumption of electricity (only minimal ventilation and lighting systems are needed, because there is no access for people). Mechatronics parking systems are the future - Audi RSQ, parked in "I, Robot" movie.
The following video shows what happens to a car inside an automated car park (Roppongi Hills - Tokyo, Japan).