Mechatronics engineering at California Polytechnic State University - USA
Mechanical Engineering Dept.
Building 13, Room 254
California Polytechnic State University
San Luis Obispo, CA 93407
Phone: 805-756-1334
Fax: 805-756-1137
Email: me-dept@calpoly.edu
Applications of mechatronics are widespread, including manufacturing automation and intelligent machines. Specific examples include: computer printers, copy machines, the Mars Rover, automatic windows, automotive fuel injectors and ignition control, modern household appliances, and car and home security systems. Mechanical engineering is a versatile and interdisciplinary field that includes everything from design at the molecular level to system integration of large-scale manufacturing machinery.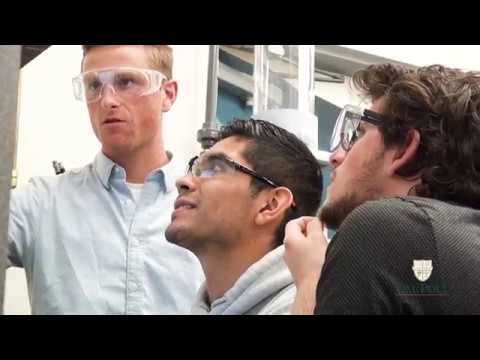 The program integrates theory and hands-on experiences to prepare graduates to creatively solve our world's challenges through innovation. Our state-of-the-art laboratories, student clubs, research, and machine shops give students opportunities to participate in our unique Learn by Doing curriculum from day one. Our hands-on approach prepares students to become successful and resourceful leaders in industry, government, and society.
Our Mechatronics Laboratory, sponsored by Hewlett-Packard, provides state-of-the-art equipment in support of mechatronics design.
More info California Polytechnic State University - Mechatronics