Mechatronics engineering at Asia Pacific University College of Technology & Innovation - Malaysia
UCTI
Technology Park Malaysia
Bukit Jalil, 57000 Kuala Lumpur
Malaysia
Tel: + 603 - 8996 1000
Fax: + 603 - 8996 1001
Email: info@ucti.edu.my
Whether you join UCTI immediately after your secondary education or transfer to us from another institution of higher learning, we offer programmes at several levels and entry points, depending on your prior qualifications and experience.
There will be a clear progression of your learning to ensure that you will be empowered with the necessary skills and knowledge to enter the corporate world.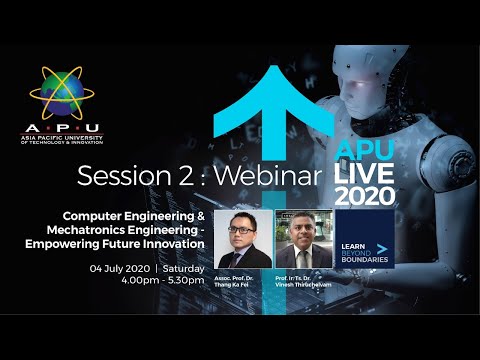 At UCTI, our full-time and part-time programmes are designed to provide flexibility and choice. The Engineering Degree Programmes all have the same modules in the first year so that you can decide which of our Engineering degrees you would like to choose in the second year and continue in the third year and final year to graduation. On graduation with an accredited degree you will be able to register as a Graduate Member and thereby leading the way to be a Professional Engineer with the Board of Engineers Malaysia after sufficient working experience and on fulfilling their requirements. This will allow you to use the title 'Ir.' (Ingeneiur).
If you enter our foundation course first you will take a range of modules to help you when you enter the degree and also to decide which of our degrees you want to select. At all times, our staff will be able to advise you on the choices available at each stage of your studies.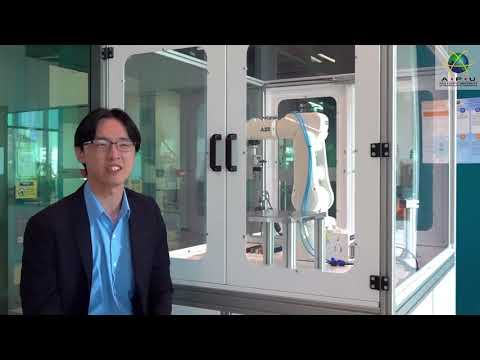 Mechatronic Engineering is concerned with the creation, design and building of intelligent machines. This new breed of engineer has to master skills in mechanical, electronic and computer engineering and work in a hybrid manner, meeting an ever-increasing need in industry where complexity of projects is rising and resources are limited. The main areas of activity are:
Project management – multidisciplinary approach to getting projects completed
Fundamental design and build – ways of embedding intelligence and interfacing to the real world
Fit and forget - construction of machines to run autonomously
Process control – plant condition monitoring and control
Consultation – advice in optimal methods of building systems and connecting subsystems together
Entrepreneurial attitude – invention, manufacture and marketing of new intelligent machines.
Award
Upon graduation students will receive degrees from Asia Pacific University College of Technology and Innovation (UCTI) - Malaysia in association with Staffordshire University - United Kingdom.
Read more Asia Pacific University College of Technology & Innovation - Mechatronics